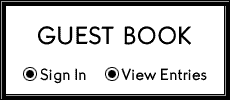 NFL quarterback Duante Culpepper signing a painting created by Jeff Gomez. Duante Played college football at the University Of Central Florida. Jeff Studies Art there as well.

tAtlanta Braves Great Eddie    Mathews signing a portrait created by Jeff Gomez. (LOOK ON THE TABLE). Mathews is a Baseball Hall Of famer who is an exclusive memeber of the 500 Home run Club! Mathews has since passed away.add your text.

ClicOrlando Magic Basketball player signed picture                                    "To Jeff"

 Jeff Created the above painting For Mike Miller while                  he played for the Orlando Magic here to add your text.


 The Orange County Commissioner (Orlando) at 

an art show where Jeff had work displayed.

Orlando Mayor, Richard Crotty, at an art show where Jeff had art work displayed.

Jeff with Hip Hop recording artist 

        Wyclef Jean in NYC

WALTER GAUDNEK

Jeff;s college painting professor. 

Antonio Bellatore- Designer

From HGTV's "The Antonio Treatment"

NFL Wide Receiver-, St. Louis Rams, Tory Holt

Super Bowl XXXIV Champion

Robert Griffin III

 RG3

Quarterback

 Washington Redskins

Bryce Harper

OF- Washington Nationals

I Have Artwork hanging at this show! 

"Falcao"

22x28"

Autographed football by RG3

Thank You Washington Redskins!

Sideline Passes!- Kansas City Chiefs vs Washington Redskins

t.My artwork displayed at The Gallery On The Edge

Orlando Florida








Atlanta Braves Legend and Major Leqgue baseball

Hall of Famer, Eddie Mathews

500 Homerun Club Member



Three Washington Redskins Super Bowl Trophies!

Rafael Ramos

Right Back

Orlando City SC Lions

MLS

Collin

Defensive back

Orlando City SC Lions

MLS

Chris Cooley

Washington Redskins Pro Bowl and Fan Favorite  Tigh End

Kaka!

Orlando City SC Lions

National Art Musuem Of Sport

Had the opportunity to be part of the 2014 

Sports Art show!

"Falcao" was on display at the National Art Museum of Sport 2014 show

Dan Marino signing

(atop the table)

Nick Bollettieri

Legendary Tennis Coach

Orlando City Soccer Goalies

Lou Holtz

Legendary College Football Head Coach

Notre Dame Fighting Irish

1988 National Champion

Marc Mero

 Pro Wrestler- Johnny B. Badd, "Wildman" Marc Mero

WWF Intercontnental Champion

WCW television champion 3X

PWI Rookie Of the Year 1991

Tyson Chandler

Phoenix Suns

Center

Mike Tyson

Heavyweight Boxing Legend!

Francis Tiafoe

Tennis ATP player